Here in this post, I'd like to arrange the posts I wrote into one relating to the ceremony performed at the gate of Palace, Dae Han Mun.
It takes too much time to complete my trip in one post due to the photo jobs and other things I should do. So I made a post on a daily basis.
at the Waffle snag bar and the beginning of the ceremony
I had an appointment with my colleagues in front of the gate of last palace of Chosun dynasty.

I heard there was a nice waffle store near the gate.
So I tried to find out where the snack bar was.
It was not easy to find the store. People made a line to taste the waffle.
I ordered the waffle and a cup of coffee. Actually, the waffle was really wonderful. I'd like to strongly recommend to taste that waffle. It was not much sweat but had a delicate smell in it.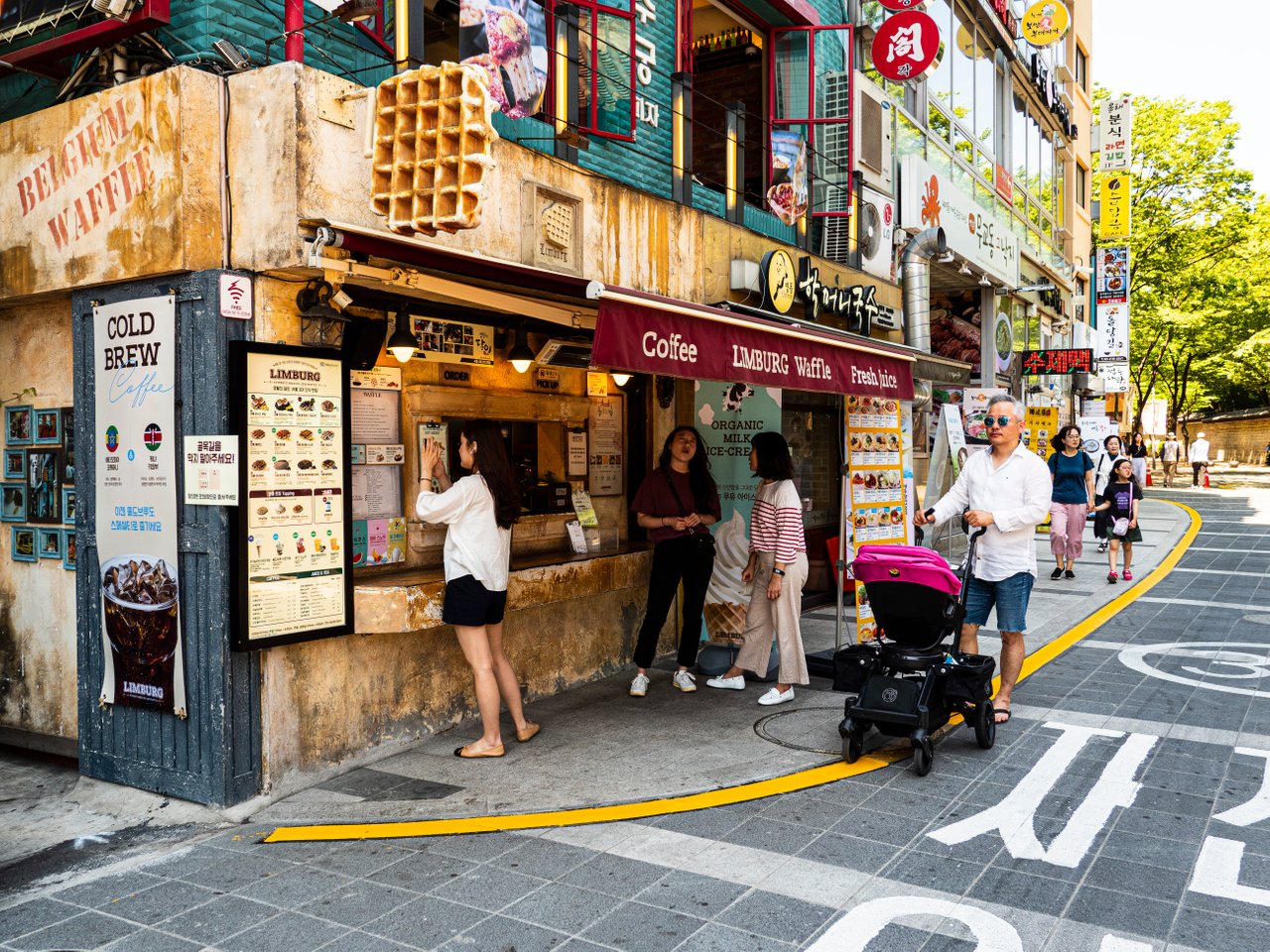 While having the waffle, I could hear a drum sound.
It was said there was a ceremony of exchanging the guarding troops which were revived recent times for the tourists.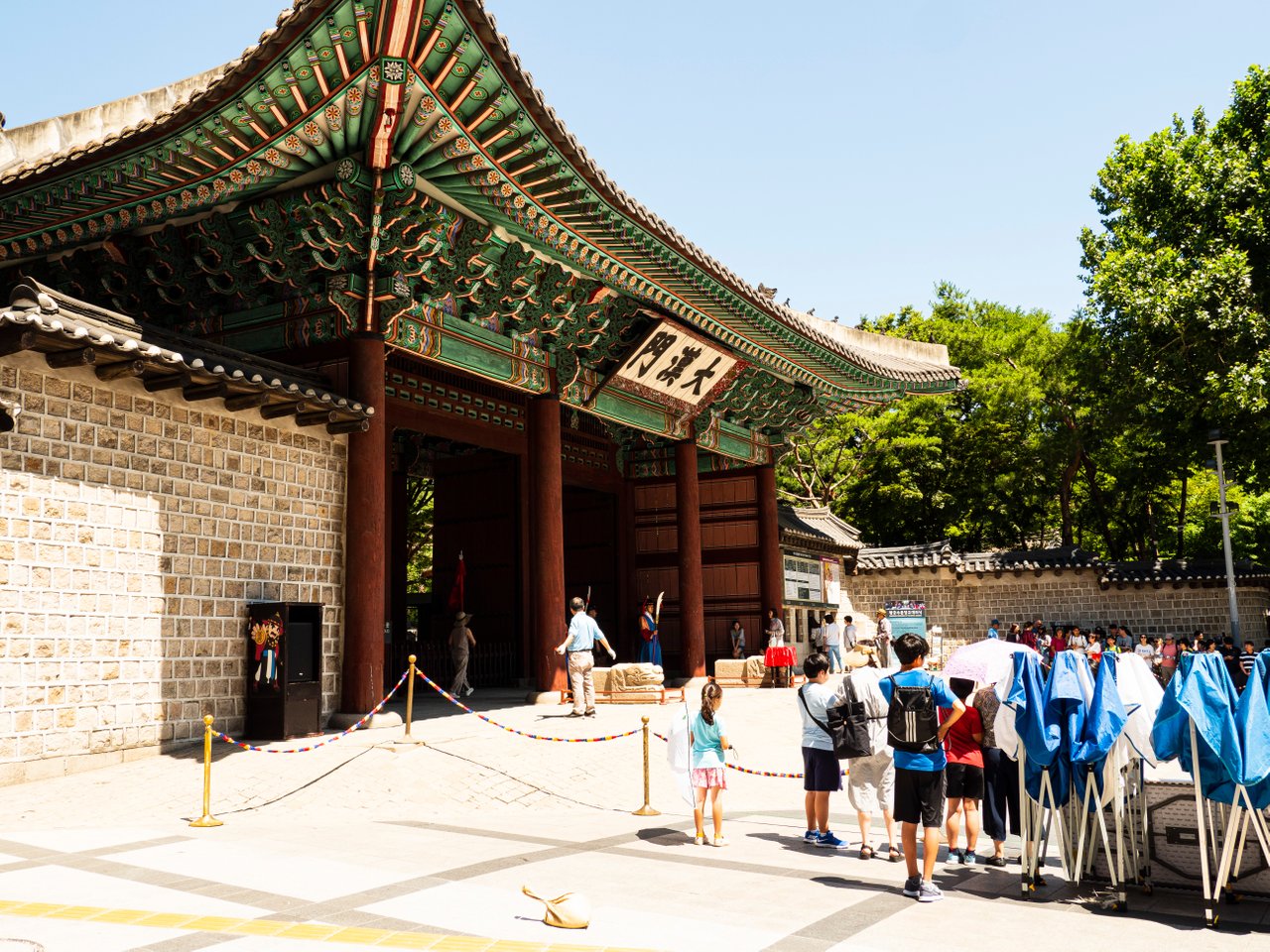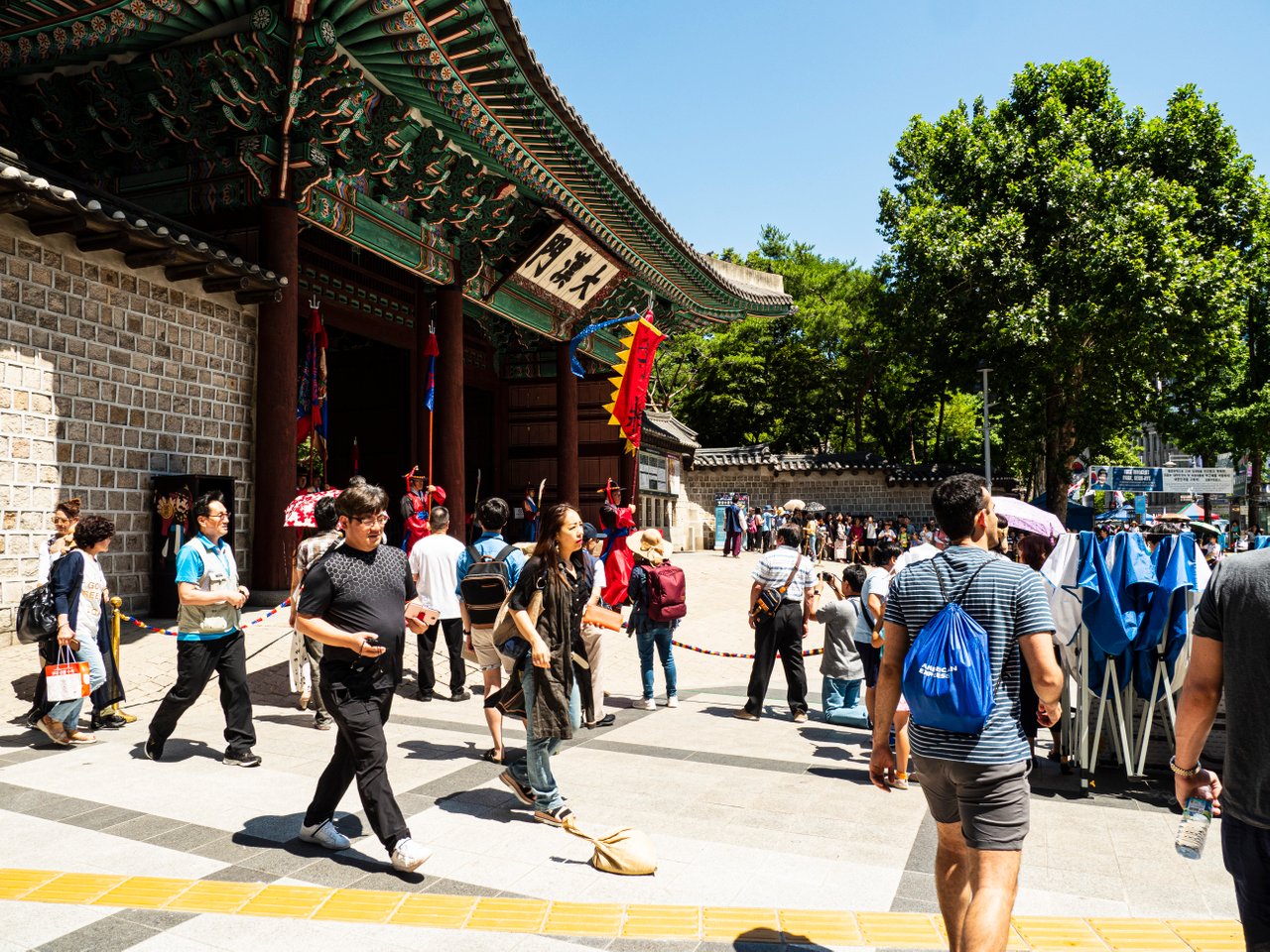 People were gathering to see the ceremony.
At first, the commanding group was marching out through the gate with various flags.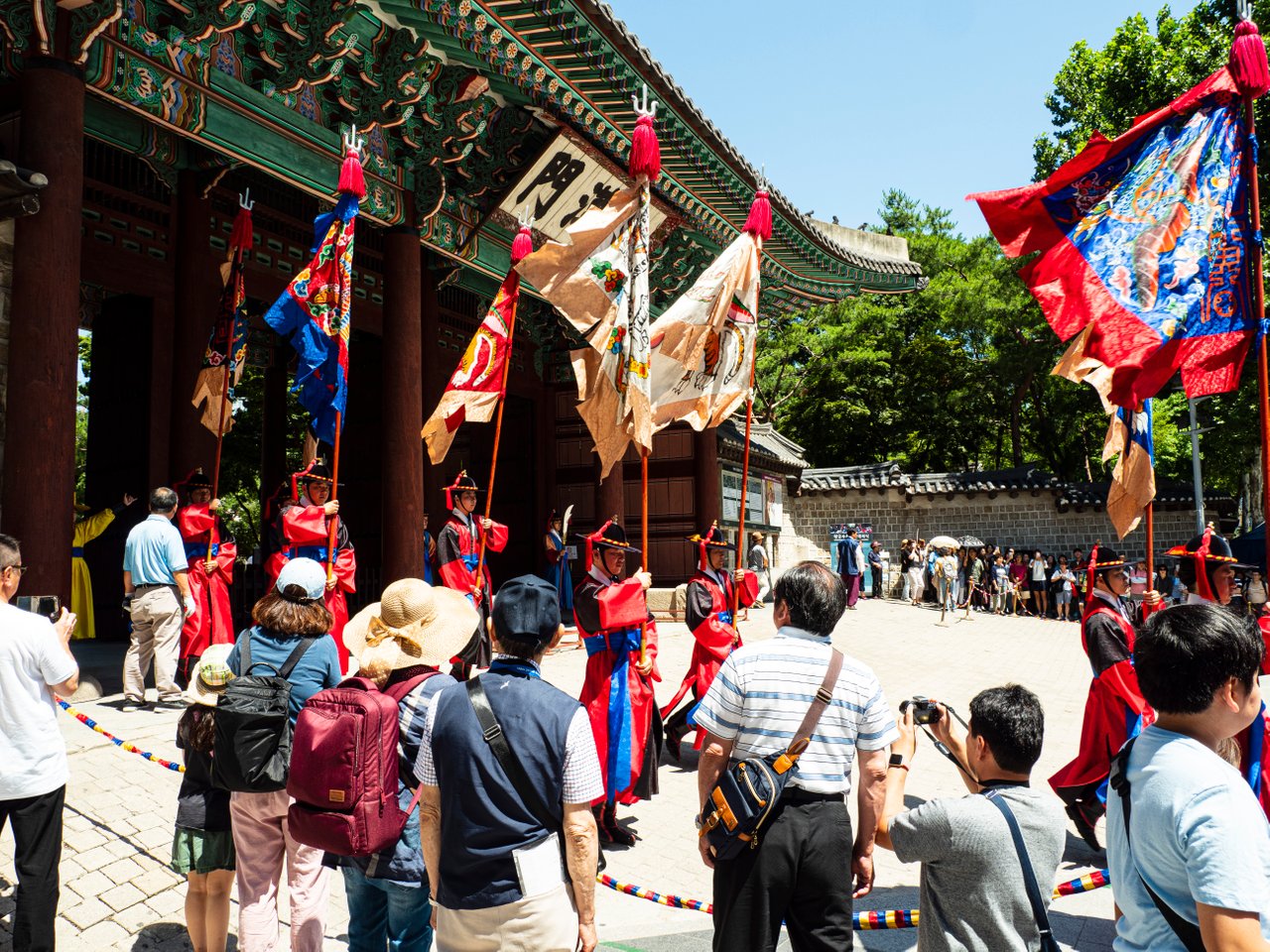 I tried to look at this ceremony several times, but I had missed before.
In this time, I didn't have any expectation to see this ceremony.
The irony of our lives.
Traditional Marching Band
As the commanding group walking through the gate, the traditional military marching band was followed.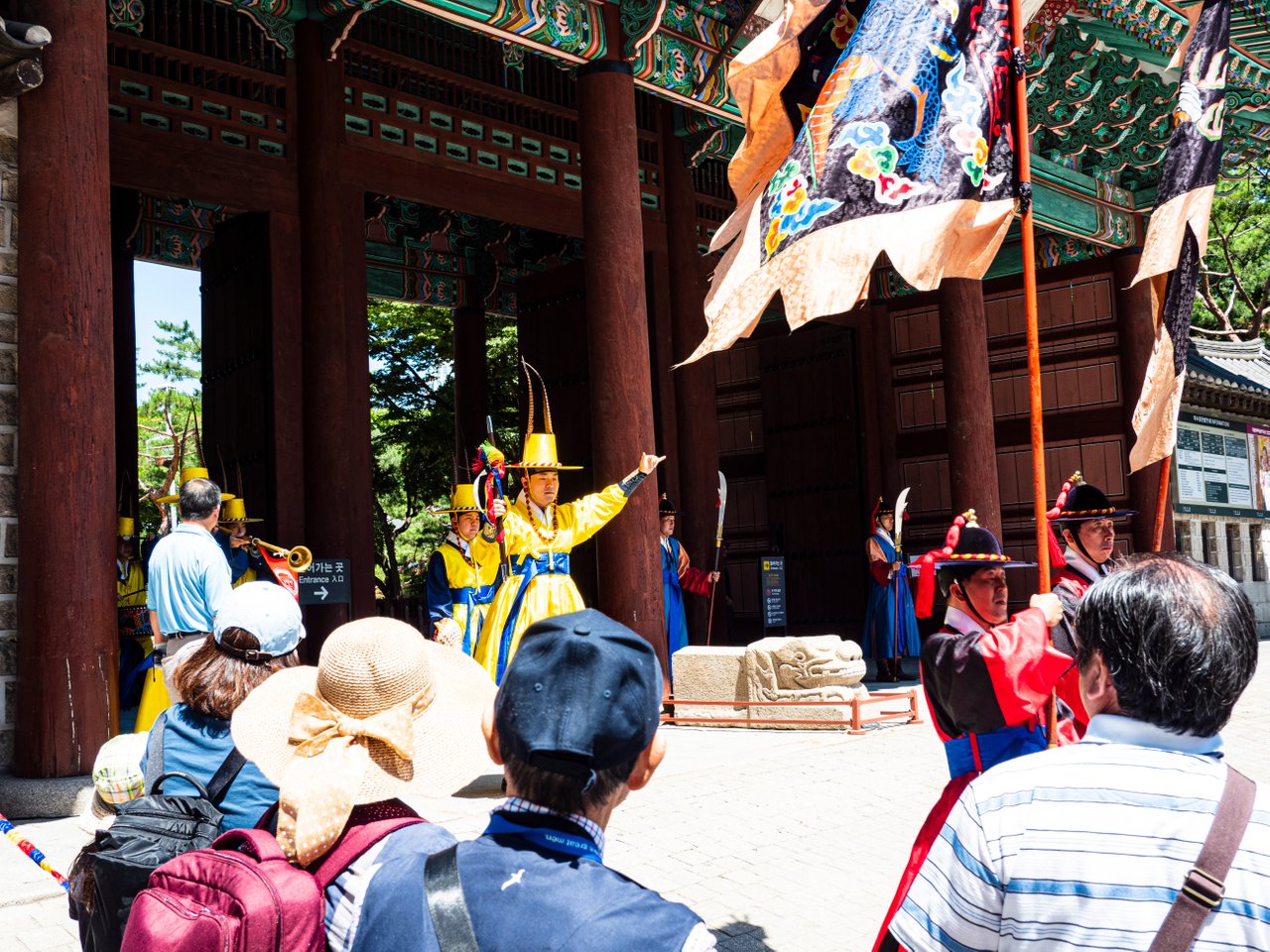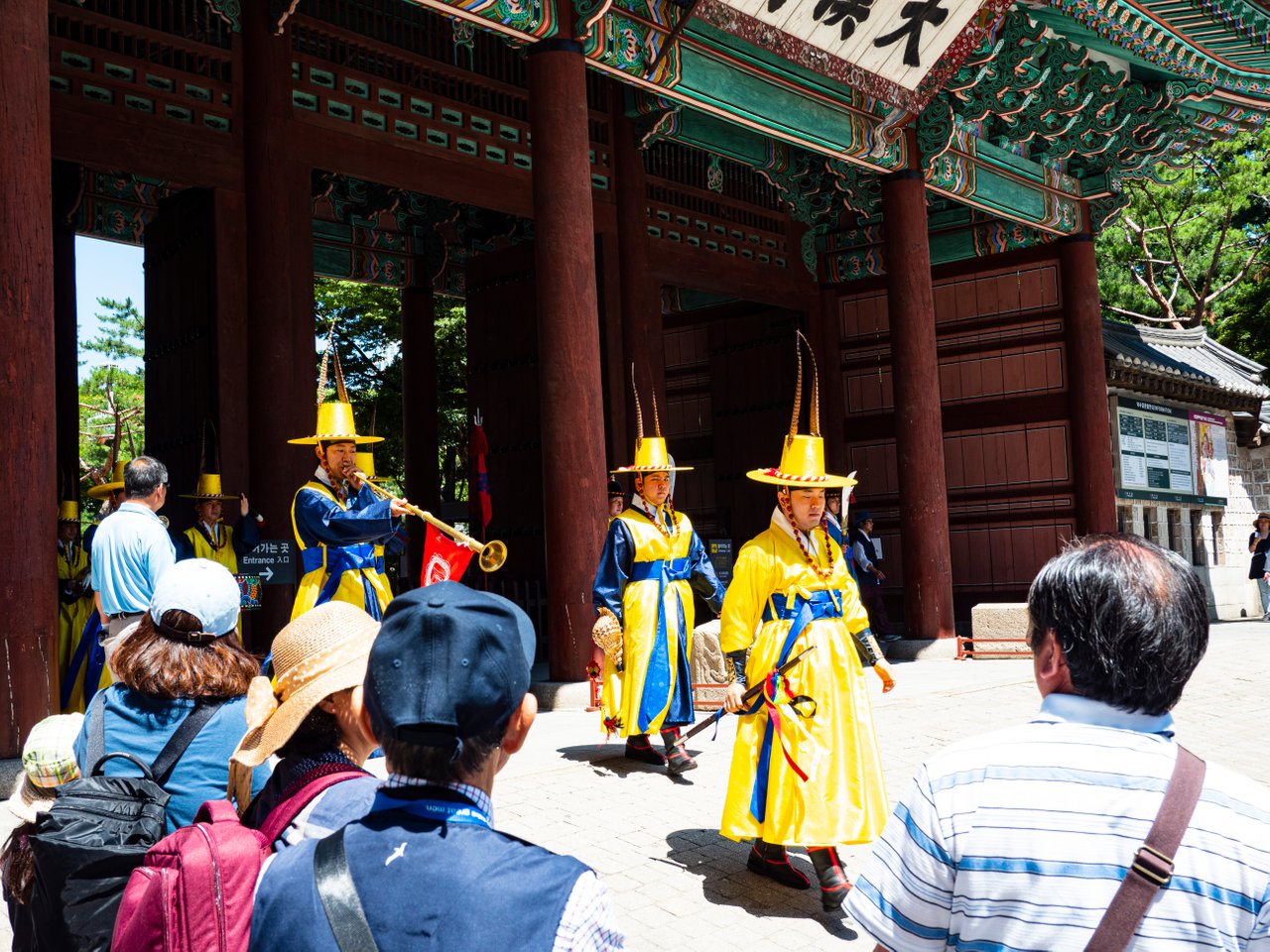 They put on the yellow traditional uniform.
The conductor was marching at first and the band followed next to him.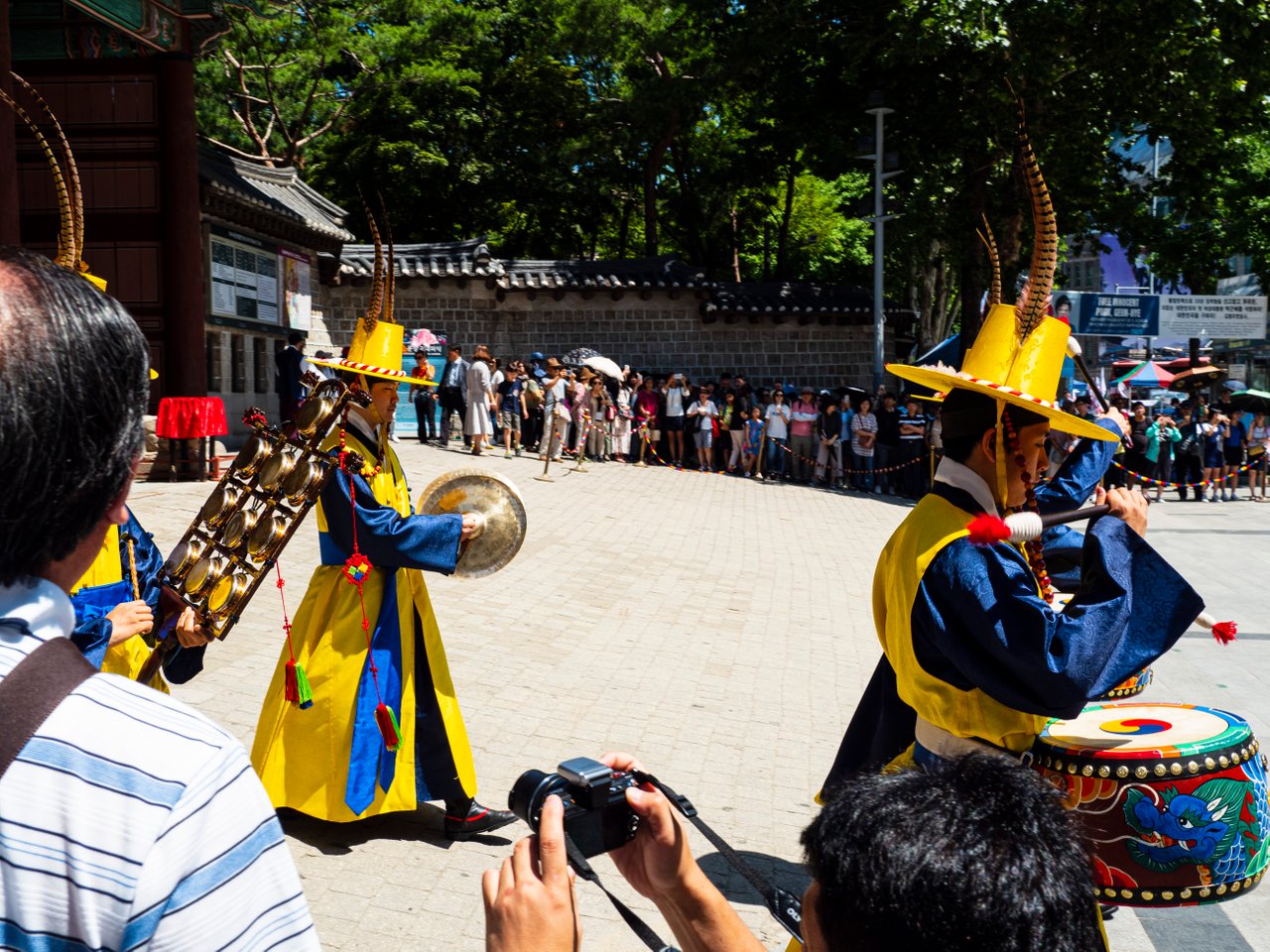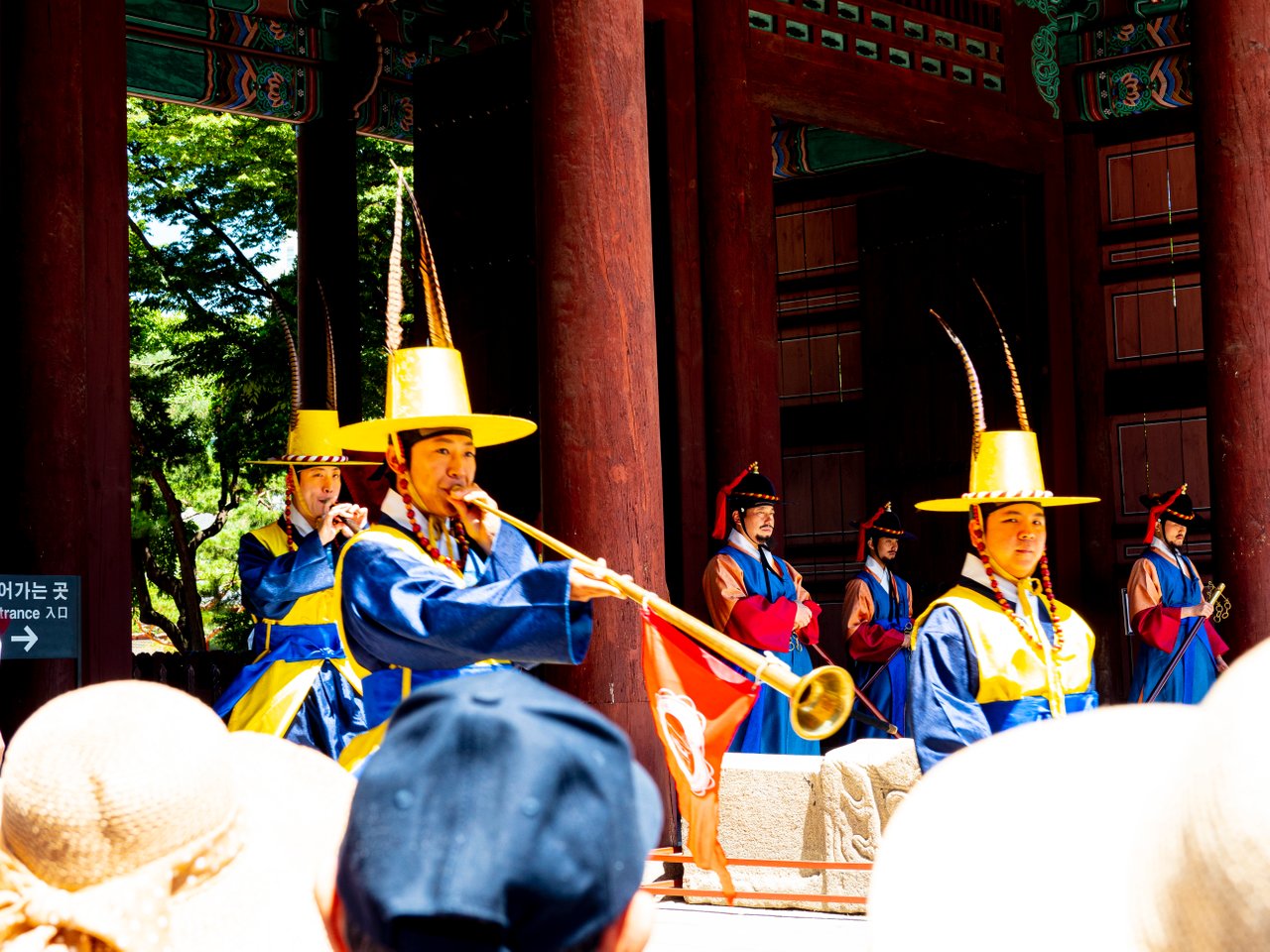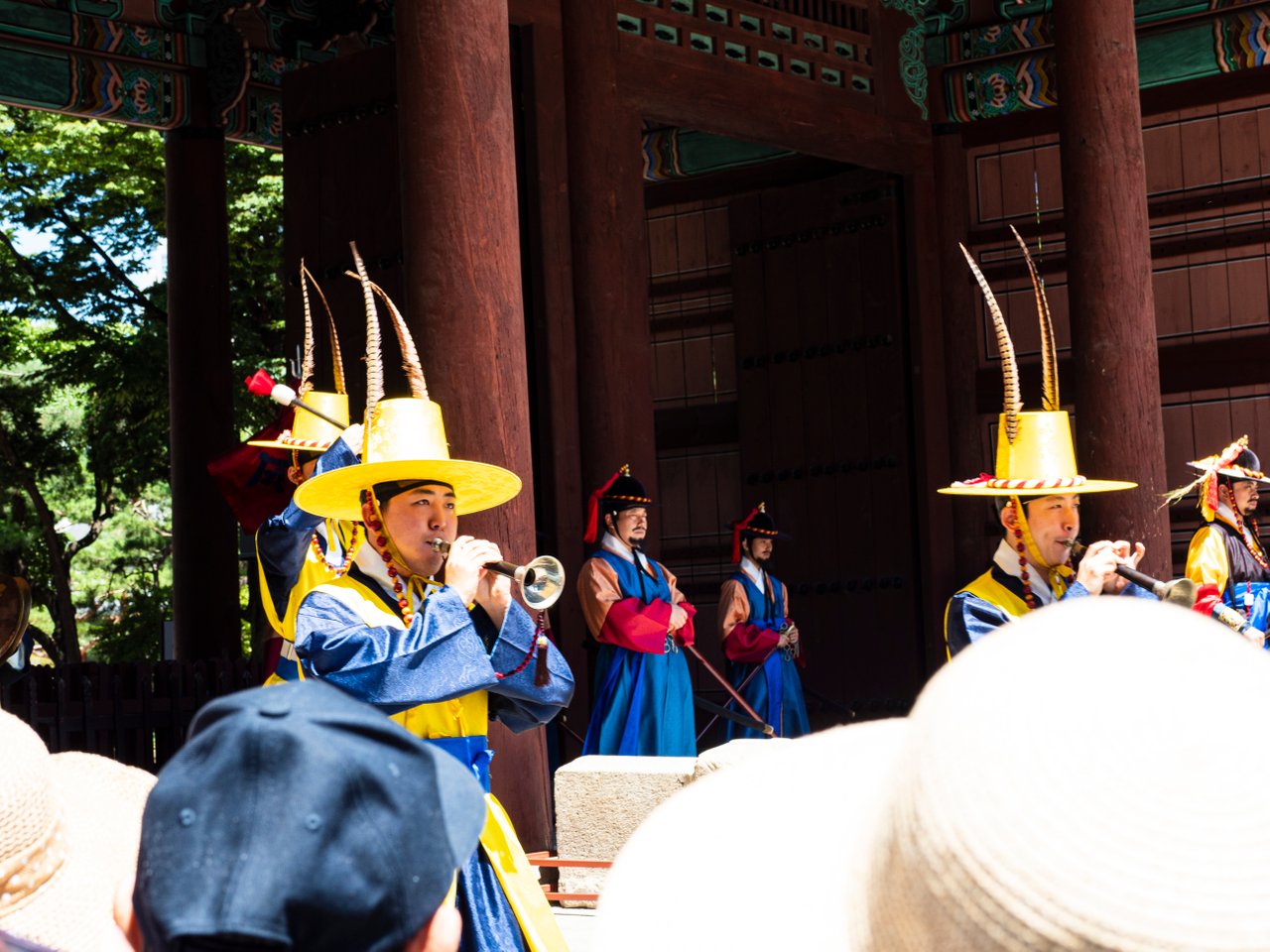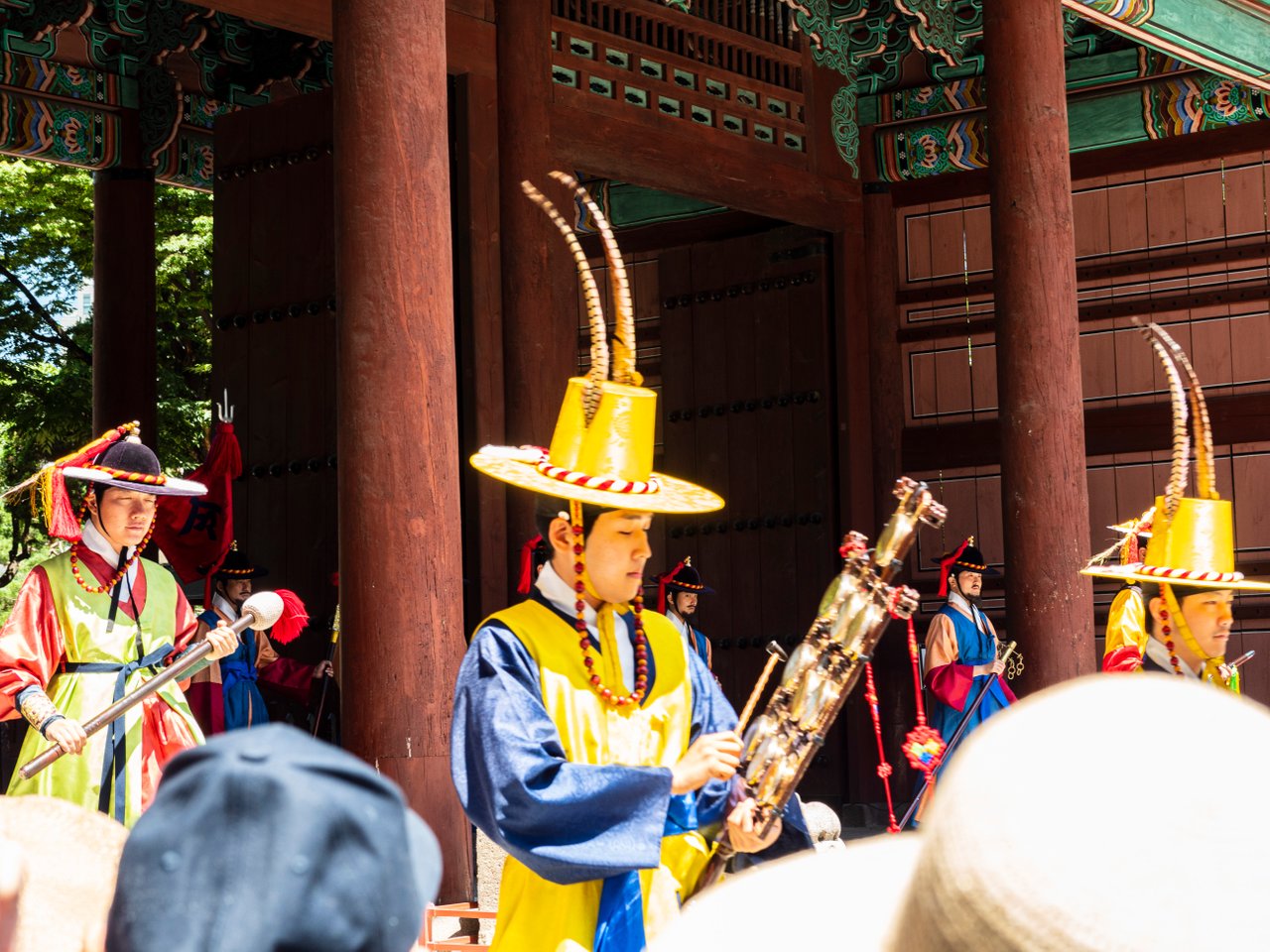 There were lots of kinds of traditional music instruments.
Hearing traditional music was interesting.
Ceremony Inspection by the Government Officials
After the band passing through, traditional troops was marching.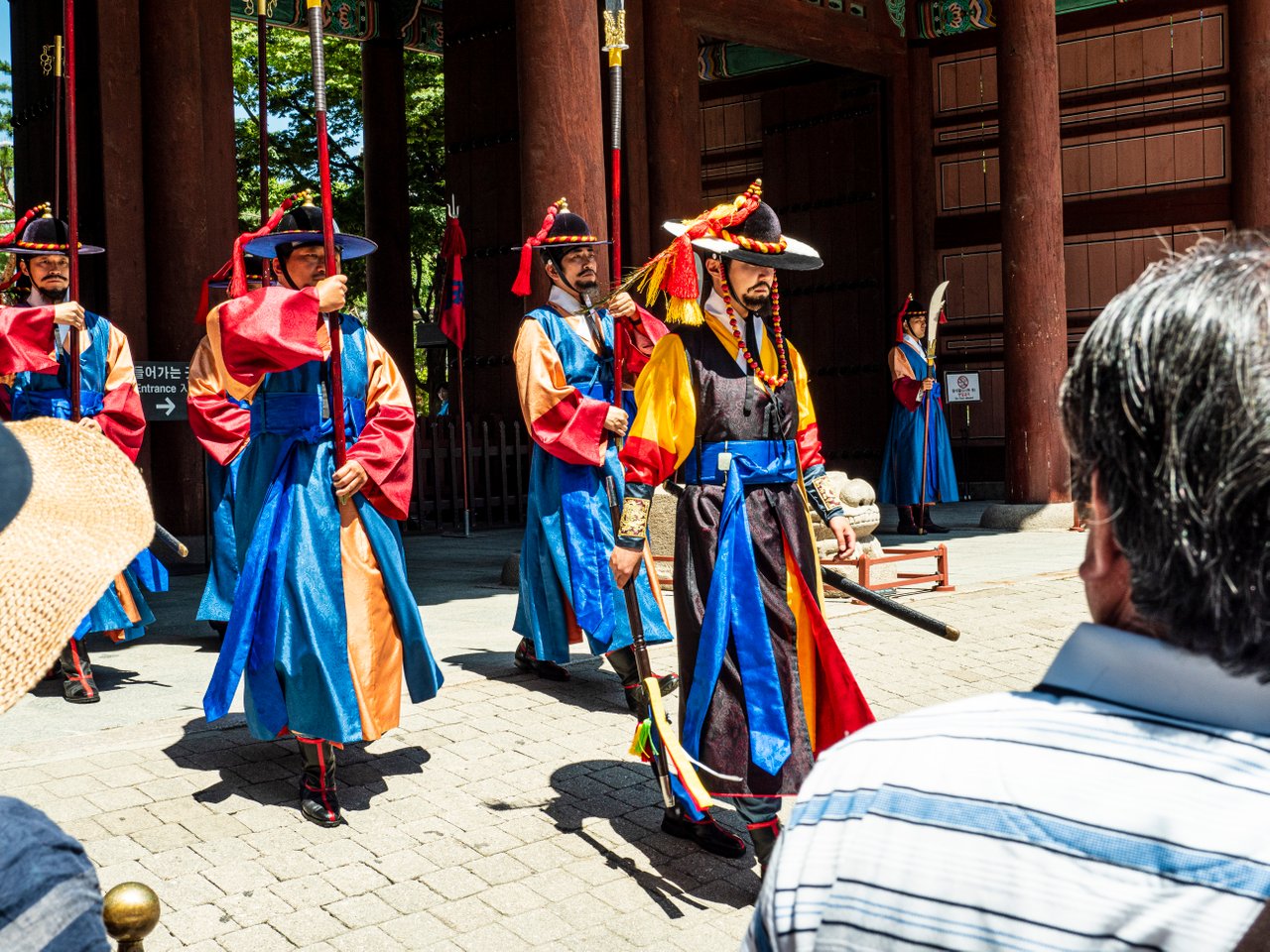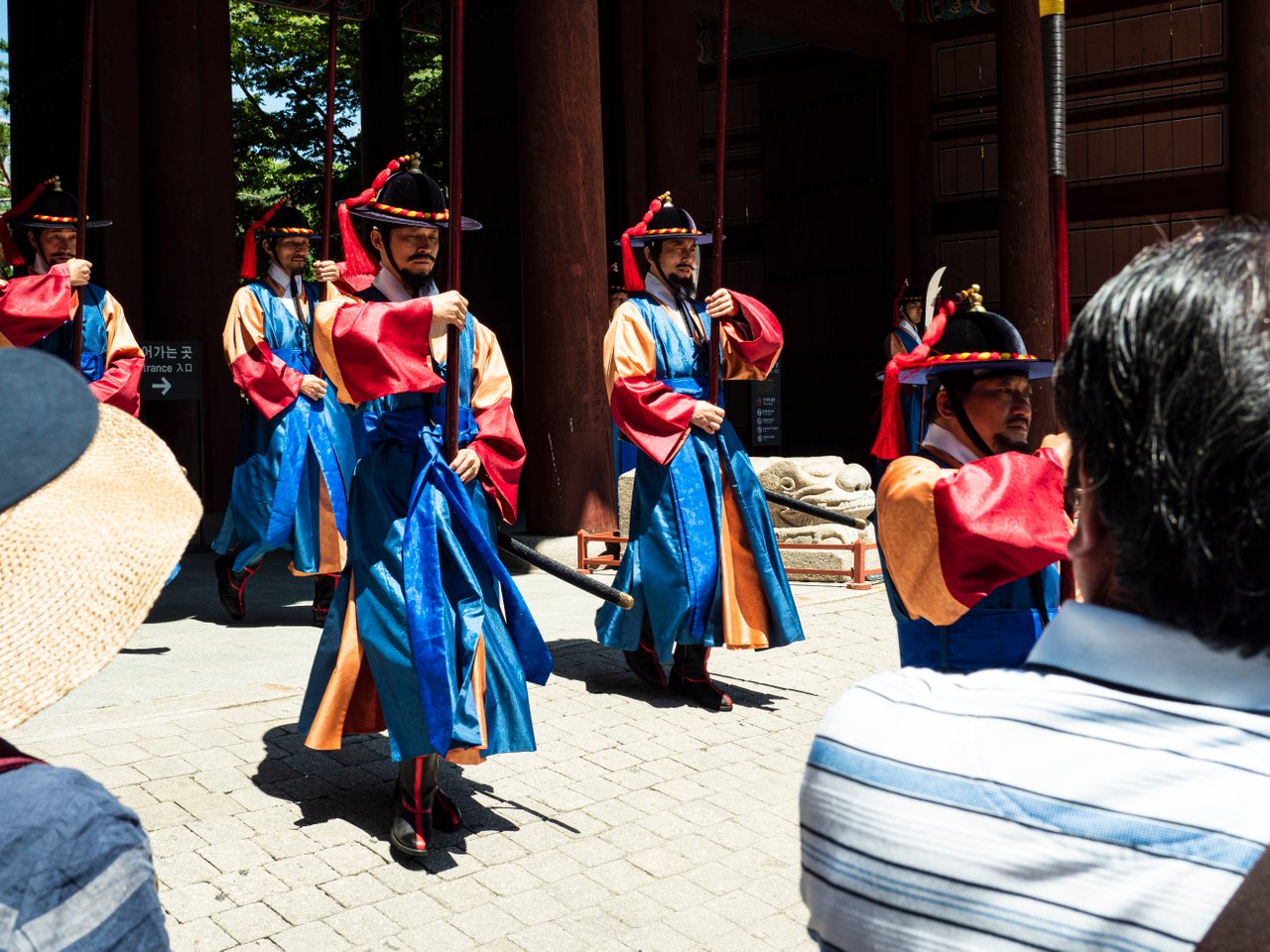 They gathered on the ground of the gate and made a formation.
It showed the strict discipline of the ancient army.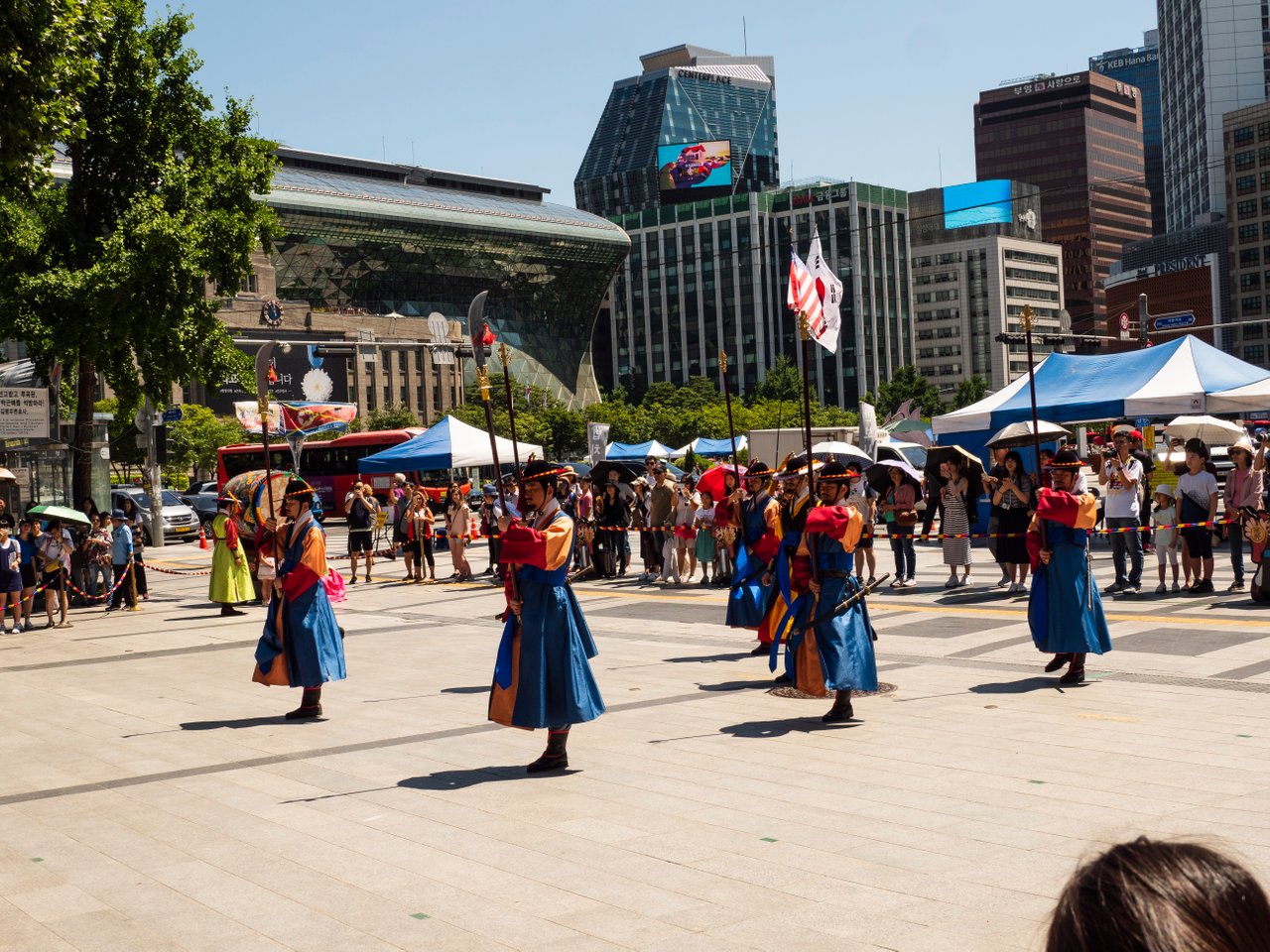 The officials were standing in front of the troops for the inspection.
The ceremony for the inspection was undergone.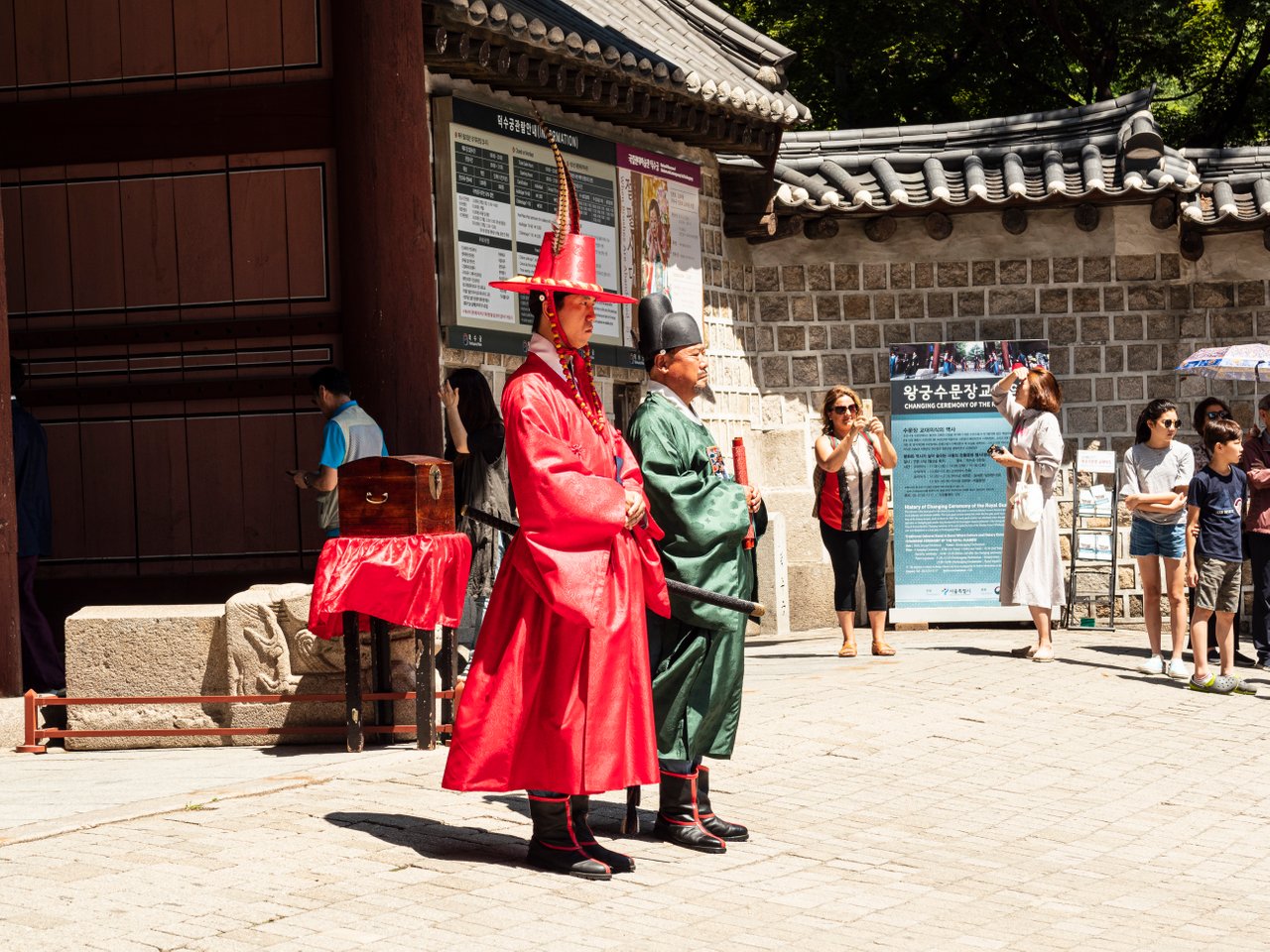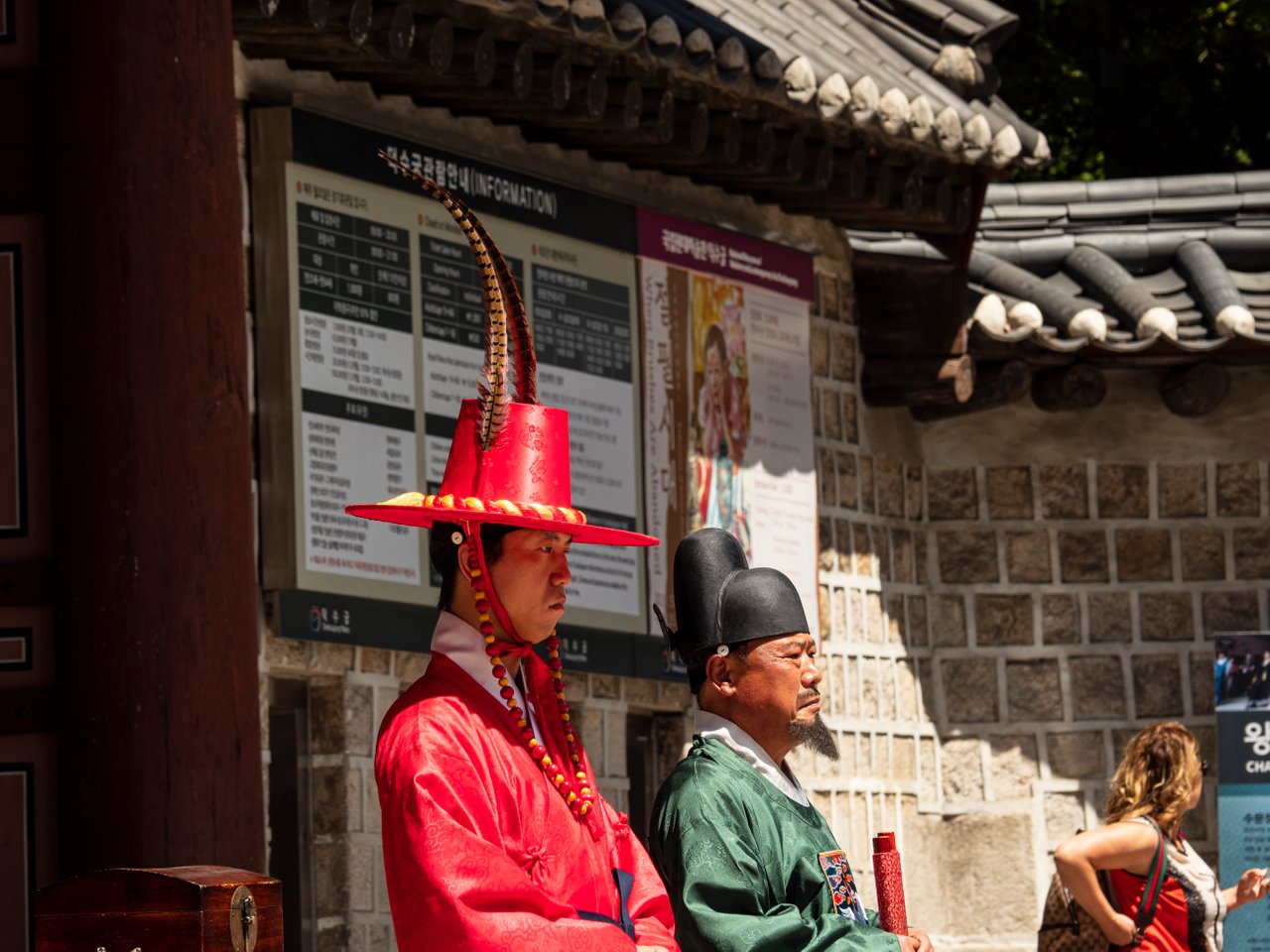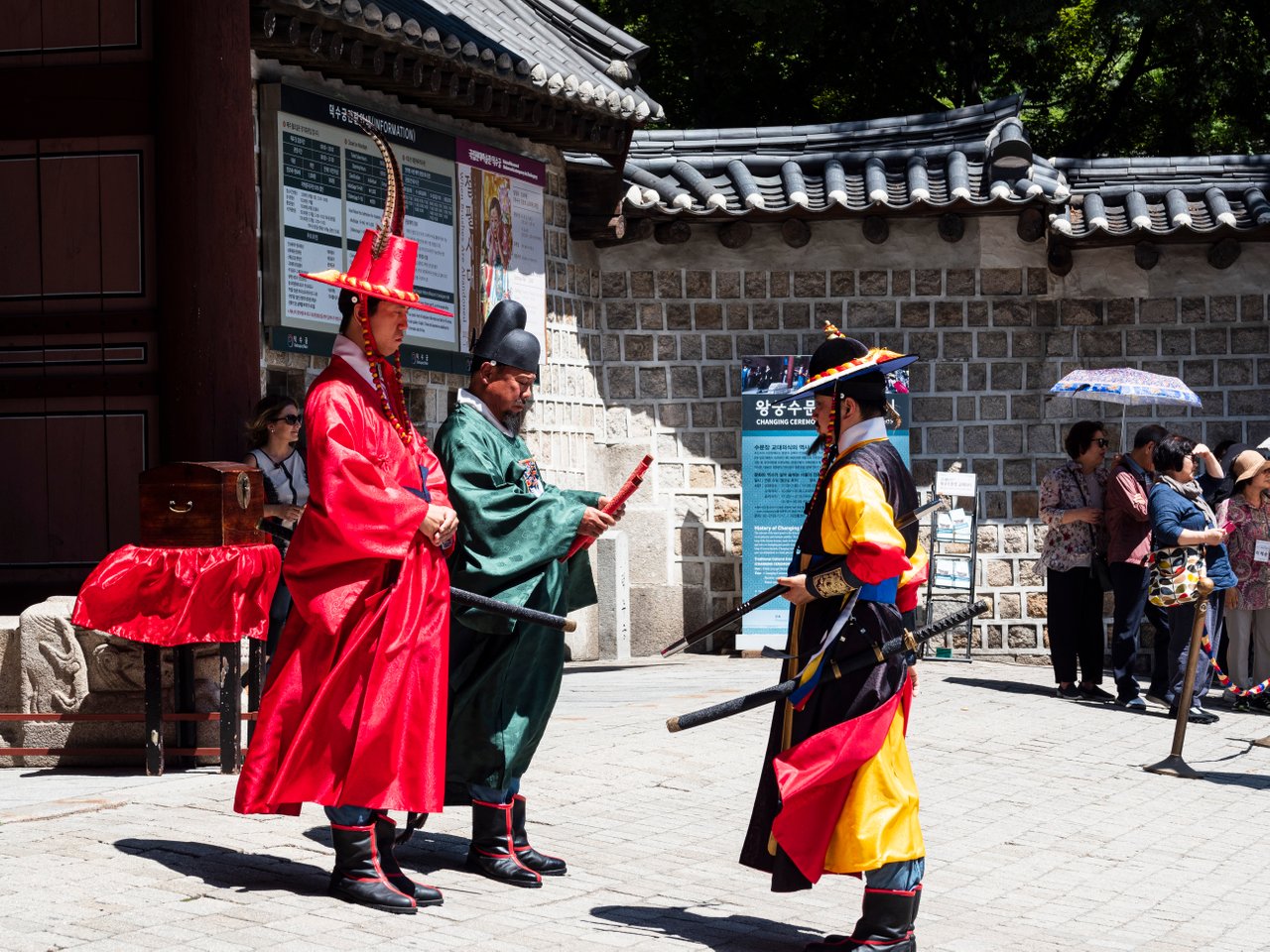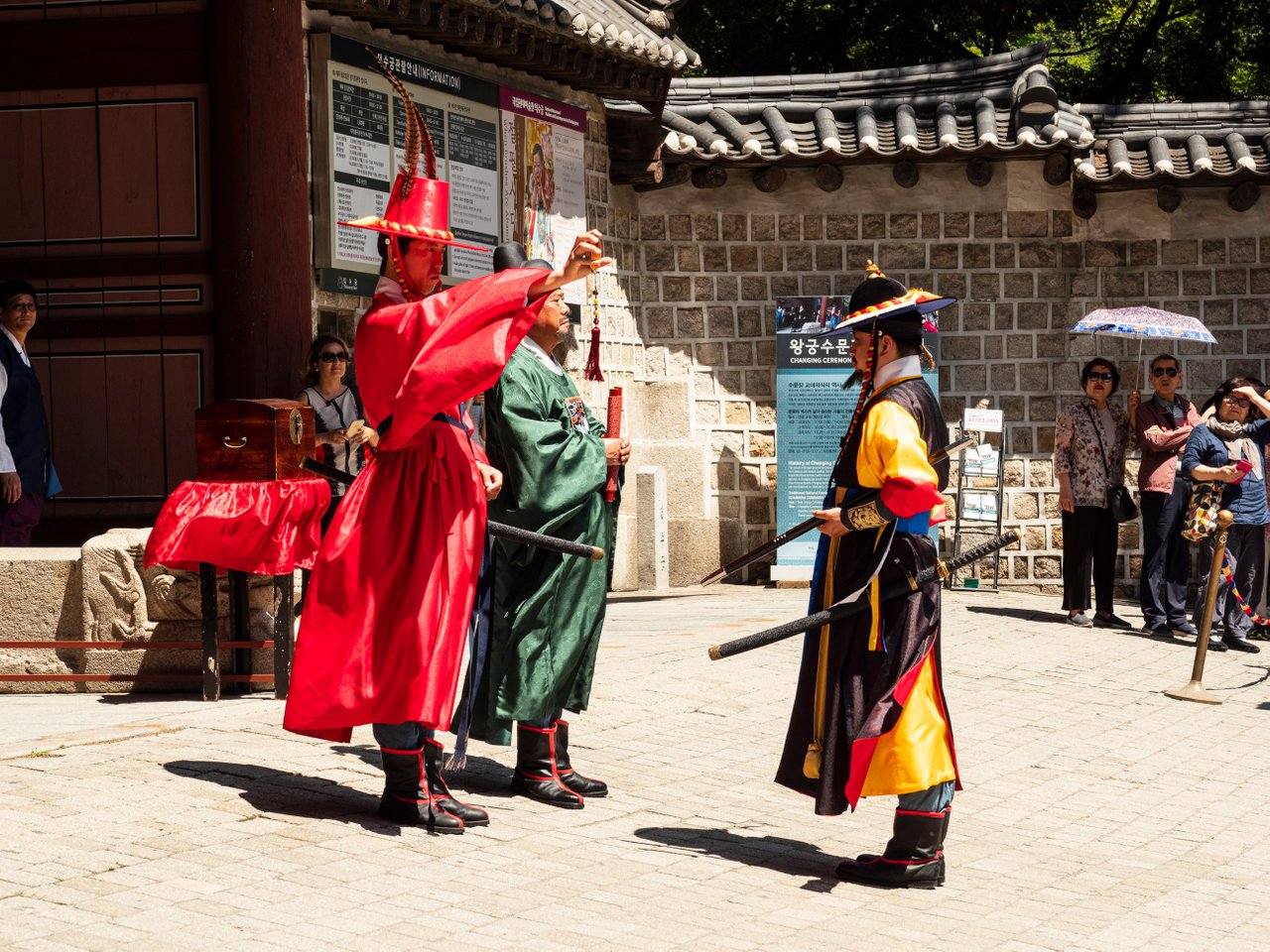 The official delivered the secret code for the troops keeping the palace.
It was said that this ceremony was revived after the historical investigation.